HOW MELISSA KNOWS SO MUCH
ABOUT CLEANING
| | |
| --- | --- |
| 16 | Total number of career years Melissa has dedicated to the home cleaning industry. |
| 8 | Years spent as an Account Manager for Procter & Gamble's Professional Line of cleaning products. Melissa taught MaidPro franchises all about the best cleaning solutions and tools. |
| 6 | Years as MaidPro Director of New Franchise Development. Melissa trained new MaidPro franchises about how to clean like pros. |
| 2 | Years as MaidPro Director of Consulting. Melissa oversaw training and development of all MaidPro franchise partners. |
| NEW! | Mom to baby Alana and also Chief Cleaning Officer, MaidPro Cleaning Research & Training Center. In her new role at MaidPro, Melissa brings cutting-edge technology, training, tools and research to MaidPro's already amazing cleaning experience. |
PUBLICATIONS THAT LOOK TO MELISSA
FOR CLEANING ADVICE INCLUDE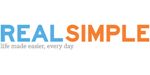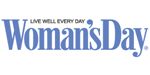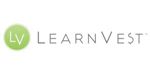 QUOTES OF NOTE FROM MELISSA
On how to establish a great cleaning routine: "Remember, it takes 60 repetitions to develop a habit."
On how to prioritize cleaning tasks: "There is a big difference between housecleaning and housekeeping. One is a time to sweep, vacuum, dust and scrub. The other is a time to organize. You need to keep these activities separate."
On how to minimize your weekend cleaning burden: "If you clean as you go, a half hour stretches much further."
On treating yourself well while cleaning: "Once you are rolling on a major cleaning task, it is easy to get caught up in the job and forget to replenish your energy. Use a timer to schedule and signal snack, meal and hydration breaks…but don't break for so long that you lose your momentum!"
On teaching children to establish great cleaning habits of their own: "Sit your child down with a bucket of disinfecting solution and a pile of germy Legos; have him be responsible for washing and drying them."