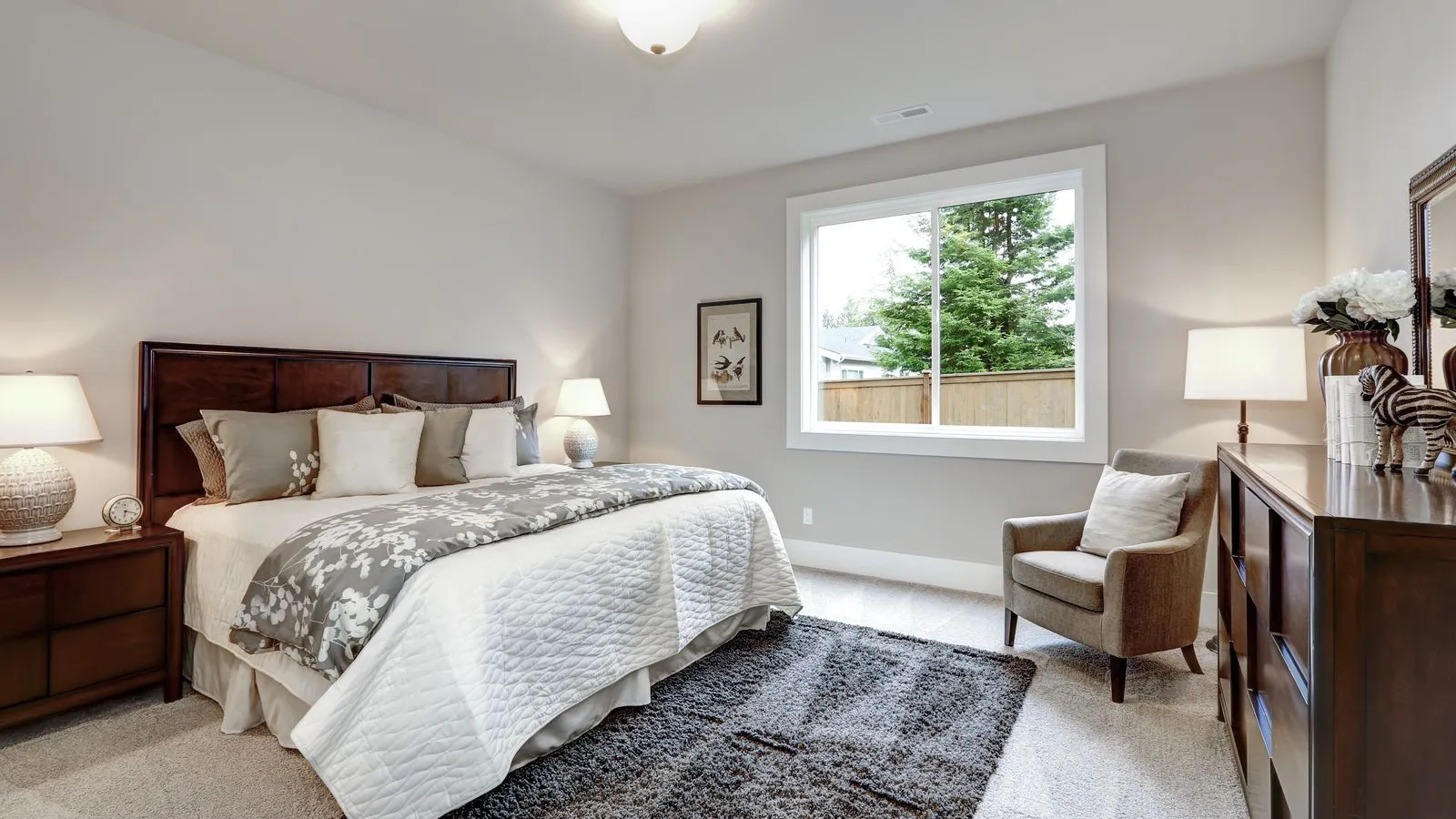 Cleaning Services for Sleeping Areas
Clean Less.
Rest More.
Whether you have a studio apartment or a five-bedroom home, keeping the areas where you and your family sleep at night clean and tidy can be a challenge. You don't have the time to keep the beds made and shelves dusted, but the mess makes it hard to sleep.
With MaidPro's Recurring Cleaning services, you can get each and every bedroom in your home thoroughly cleaned on your schedule. Our 49-Point Checklist guides everything we do, and you're left with a refreshed, relaxing space when you get home.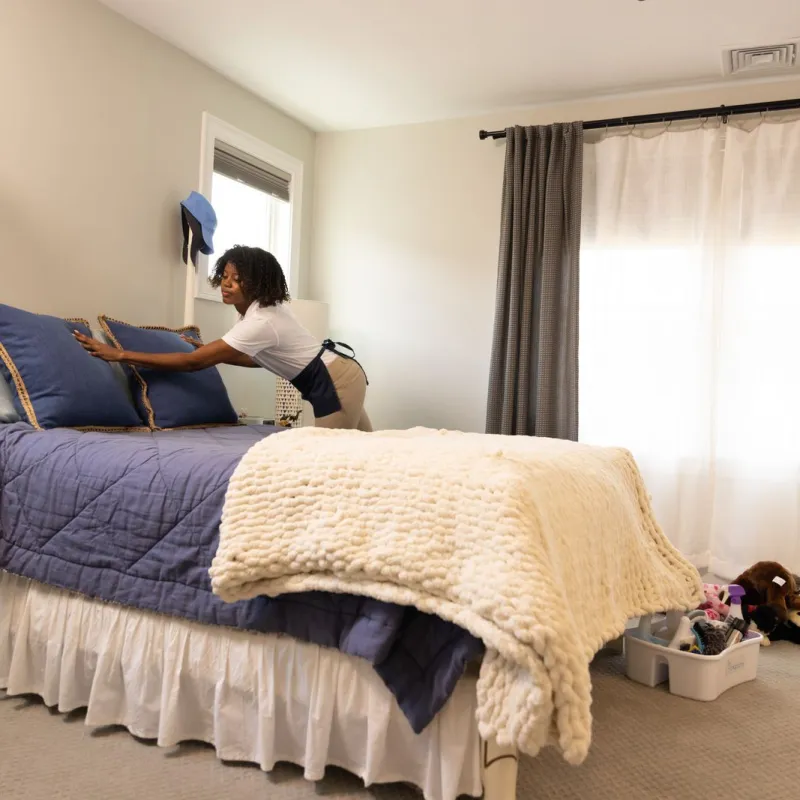 Book your deeper
clean today
Find Your MaidPro!

All our living area cleanings include everything you'd expect, and more, including:
Beds made
Lamps cleaned and lampshades dusted
Furniture dusted, including top, front, and underneath
Picture frames dusted
Fingerprints removed from all woodwork, door frames, and switch plates
Baseboards dusted
Windowsills cleaned
Floors vacuumed and/or washed
Trash emptied
Mirrors cleaned
General straightening completed
If you have a special request or need for your sleeping areas, just ask! Our PROs are flexible with the work they do, and they'll try to ensure your space gets cleaned the way you want it to be.

Whether you want your sleeping areas cleaned weekly, biweekly, or monthly, MaidPro can help you get the clean you deserve, every single time. You get to lie down in a freshly cleaned room and get the rest you need!