Why Hire MaidPro?

Your Leading Cleaning Company
When looking for professional housekeeping services, you want to be sure you're getting quality without blowing your budget. This can feel like a tall order - but not if you call MaidPro.

We know you'll be happy with the results you get when you hire our PROs. Aside from being independently owned and locally operated, here are a few other reasons to choose MaidPro.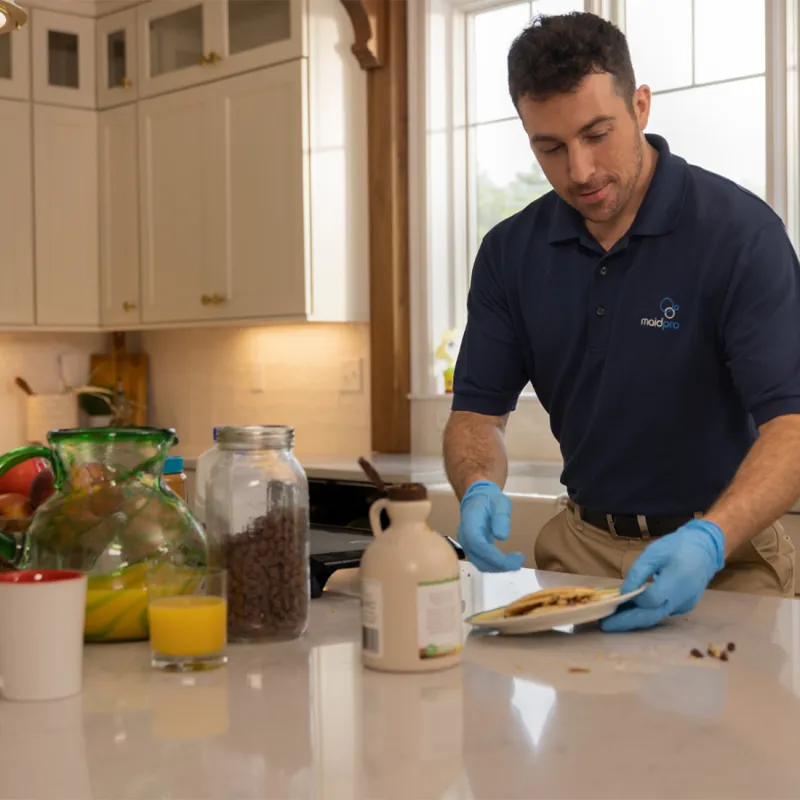 We're Trustworthy
We treat your home just as if it were our own. You get the satisfaction knowing you'll come home to a house cleaned your way, without ever having to lift a finger.

We're Affordable
We pride ourselves on offering flexible, customized house cleaning services to a variety of budgets. Your PRO will work with you to find the right service to meet your needs, and you can scale up and down based on your funds.

We're Worry-Free
Each of our PROs is hired, trained, insured, licensed, bonded, and employed by MaidPro. We make sure we hire only the best housekeepers available, passing their experience and attention to detail on to you.

We're Careful
Our PROs go above and beyond to make sure you're satisfied with your clean. We get into the nooks and crannies and provide little touches that set us apart from the competition. If, for any reason, you're dissatisfied, we'll honor our Re-Cleaning Guarantee so you are happy.

We're Customizable
At MaidPro, we don't believe in locking people into contracts and schedules. You choose your level of clean, every time, and you only pay for what we clean. Hire us for a Seasonal Cleaning now, a Monthly Cleaning service during the summers, or a one-time Deep Clean. You pick your clean!

We're Quality
Coming home to a freshly cleaned home is one of the best feelings in the world. When you hire MaidPro, you get that "Ahh" feeling every time we've visited your home.

Book your deeper
clean today
Find Your MaidPro!