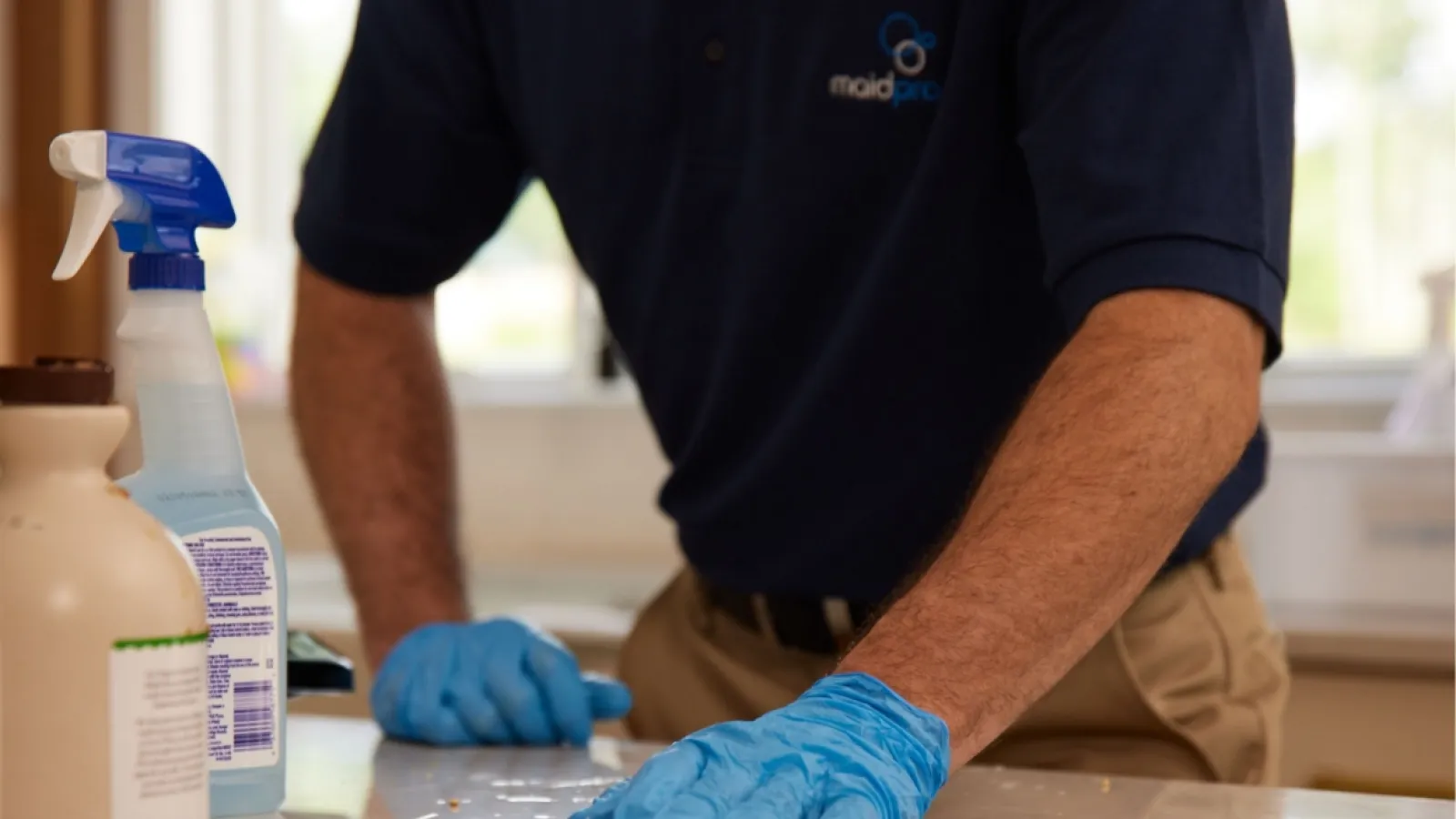 Our Cleaning Services
Professional House Cleaning Services
Find your MaidPro
Cleaning Is Deeper With MaidPro
Picture it: You come home from a long day at work, ready to relax. The front door opens and, instead of being greeted by dust on the shelves and fingerprints on the windows, you just see a sparkling clean home.

Feels pretty good, right?
With MaidPro, you can have that "Ahh" feeling of relaxation at the end of the day, as often as you'd like. Our professional cleaners are standing by, ready to give you the level of clean you desire. Whether you'd like weekly housekeeping services or just need a deep clean after moving in or out of an apartment, we've got you covered.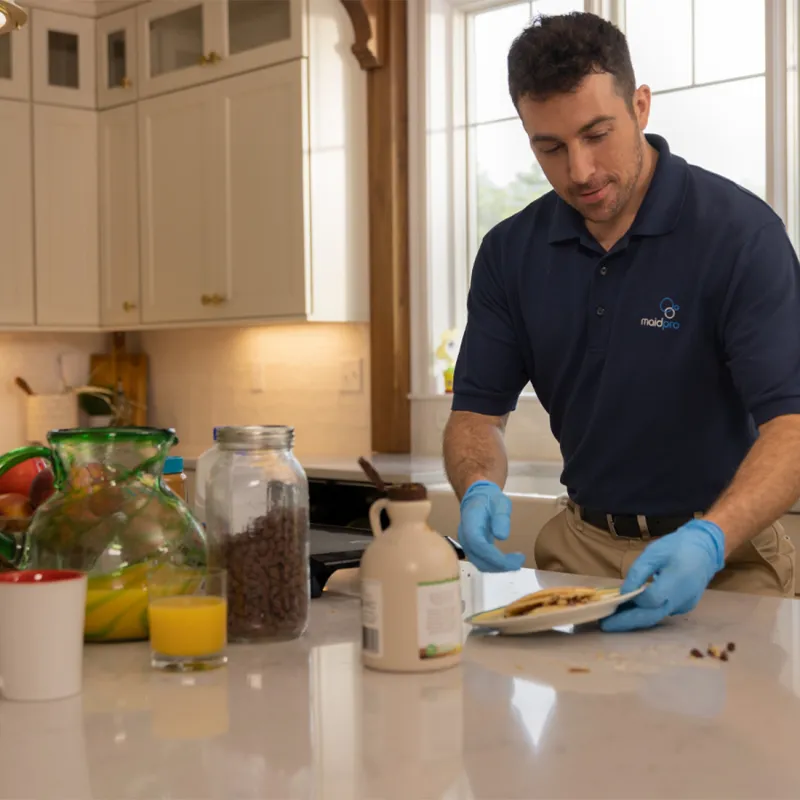 What's Included in Our Cleaning Services
Every MaidPro cleaning plan is customized to your individual needs, and we won't ask you to sign a contract. You get the cleaning services you need, when you need them. Get as much (or as little) of your space cleaned as you want each time, including:
We also offer add-on services to handle areas that don't need frequent attention such as refrigerators or ovens, but could use some extra TLC from time to time.

Book your deeper
clean today

How Often Should I Use Professional Cleaning Services?
Use MaidPro's PROs as often or as infrequently as you need! Maybe you're juggling full-time work, raising kids, and trying to find some time for yourself. You may benefit from weekly or biweekly cleaning.
Do you stay on top of regular mopping and scrubbing, but you're expecting guests? Our deep clean or holiday cleaning services are perfect for you.
No matter what your needs, you get the same professional attention to your home, every time. Our 49-Point Checklist guides everything we do, and our PRO Clean Promise means you'll be satisfied with your results.

Recurring Cleaning
Ongoing, regular housekeeping service that gives you that clean house feeling as often as you want it.

One-Time Cleaning
Get your whole house (or just part of it) cleaned when you want, for whatever reason. Yes, even surprise guests!
Move-In Cleaning
Start with a clean slate (literally) by getting a deep clean before you unpack.
Move-Out Cleaning
Ensure you get that security deposit back with our professional cleans.
Post-Renovation Cleaning*
Construction is messy. Get your home back with a thorough clean.

Rental Property Cleaning
Get your property ready for its next tenant. They'll never know anyone else was ever there!

Holiday Cleaning
Relax and enjoy your celebration with a deep clean to kick off your holiday season.

Special Event Cleaning
Backyard weddings are great, but getting your space ready to be shown off can be stressful. Let us help!

Home Sale Prep Cleaning
Get your closets ready to be inspected by buyers with a deep clean that'll get your home in shape to show off.
Fall & Spring Cleaning
Usher in a new season by getting rid of the dust and grime that's accumulated.

*varies by location

Why Choose MaidPro for House Cleaning Services?
We've been around for more than 25 years. That's a lot of clean houses!
We are an independently owned and operated local business. We'll treat your home just like we treat ours!
With more than 250 locations, there's a good chance we've got a PRO near you.
Our 49-Point Checklist guides every clean we do. You can rest easy knowing you'll come home to a clean space.
Choose your cleaning frequency. Hire our PROs as often or as little as you need - We'll always be ready!

All our PROs are vetted, bonded, insured, and professionally trained, giving you confidence that your home is in the best hands.
Customize your cleaning services at any time. Hire us for quick routine cleaning one month, then request a deep clean of your kitchen the next. Your clean is up to you!

Not happy with your clean? We'll make it right with our PRO Clean Promise!