The Best Cleaning Company in Your Neighborhood
We have visions of sparkling bathrooms and kitchens, beds made, furniture polished, carpets freshly vacuumed, and hardwood floors so shiny you can see yourself. We believe that your home deserves a personalized clean that goes beyond your expectations, completed by quality, trained professionals.
We want to clean up North America. And we want to start with your house.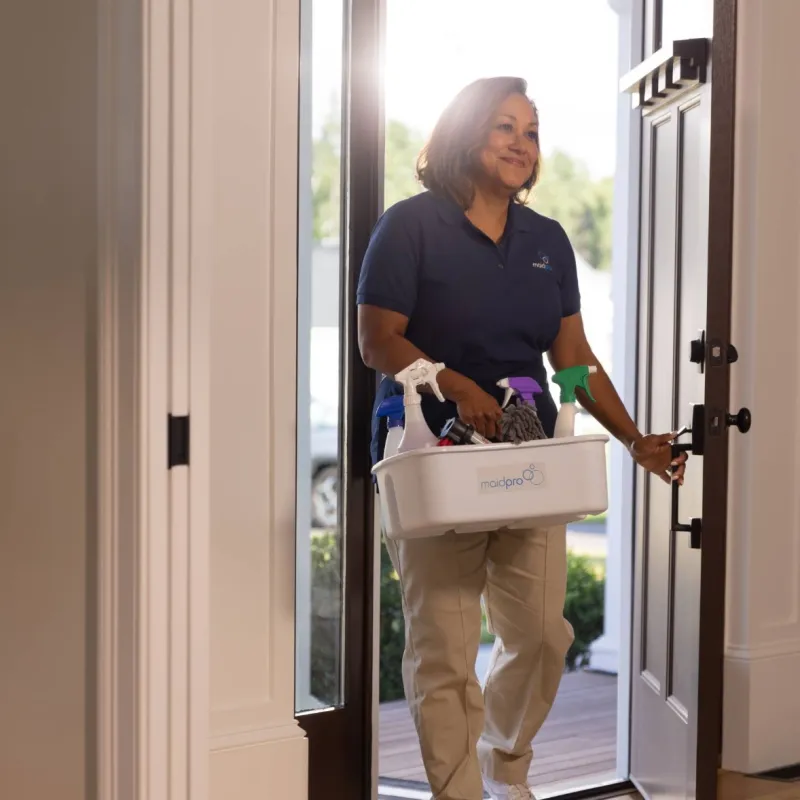 Book your deeper
clean today
Find Your MaidPro!

The MaidPro Story
When MaidPro founder, Mark Kushinsky, called a Boston maid service to clean his home, he was shocked to learn how high the prices were. But, because he wanted some free time back, he hired a company and eagerly awaited the results.
They were less than impressive.
Mark then scheduled another, more expensive cleaning company to clean his home, only to be disappointed again. Not only did they do a poor job of cleaning, but they left his cat, Foof, locked in the bathroom without a litter box!
After sharing his experiences with a close friend, Richard Sparacio, MaidPro was born.

Since starting off in a 200-square-foot office in Boston's historic Beacon Hill in 1992, we've quickly grown to more than 250 locations across the U.S. and Canada. We're proud to serve the thousands of loyal customers who trust us to clean their homes - while making sure cats can always get to their litter boxes.

Our Beliefs
At MaidPro, we understand that our customers are why we exist. Because of this, all our team members follow a set of core beliefs centering around you.
We believe that listening to your wants and needs and delivering personalized service makes a more enjoyable experience for everyone.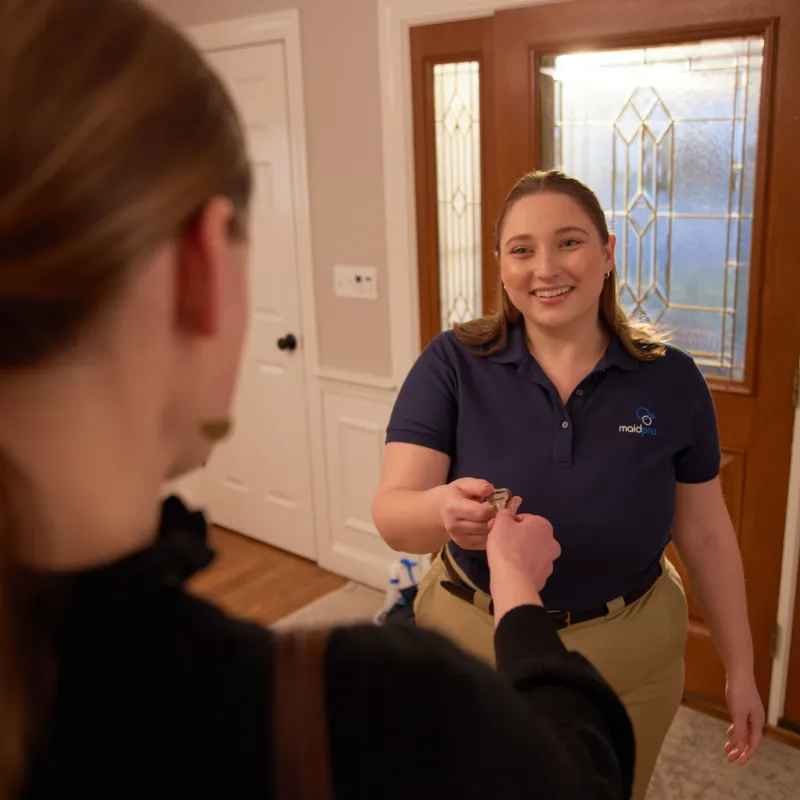 Our Culture
We believe that, if you love what you do, you'll never actually feel like you're working. When people have fun at work, they work harder and do a better job - and they feel happier while doing it.
At MaidPro, we believe in creating a culture of continuous learning, team collaboration, and individual growth. We value everyone's individual contribution to our work environment, and we welcome even our most junior members to share their ideas to make the workplace a better place to be.
But don't just take our word for it. Read our Behind the Clean Book for a compilation of stories from MaidPro owners, employees, and clients who encourage and push us forward as a company.

Cleaning Is Deeper With MaidPro
Whether you hire us just once or we see you every week, our PROs are committed to ensuring our services go above and beyond your expectations, each and every time. Our locally owned cleaning company takes the time needed to give your home the clean it deserves, guided by our 49-Point Checklist.
When you call MaidPro, you get the satisfaction of a clean home - Your way!