Professional Condo Cleaning
Your Condo. Your Clean.
You start the week strong, with your floors vacuumed, dishes washed, and toilets cleaned. But then, by mid-week, it's hard to tell you ever spent your weekend cleaning your condo!

Wouldn't it be great if you could get that freshly cleaned feeling whenever you want it, even on a Wednesday?

When you partner with MaidPro, you get your condo cleaned - your way - while you're at work. Our 49-Point Checklist guides everything we do, but we work to ensure your expectations are met with every clean. Our PROs can visit you as often as you'd like, giving you that "Ahh" feeling after work whenever you want it.
All our regular condo cleaning services include cleaning the main areas of your home, including:

And for those times you want some help washing your dishes or cleaning the inside of your refrigerator, we offer Add-on Cleaning Services.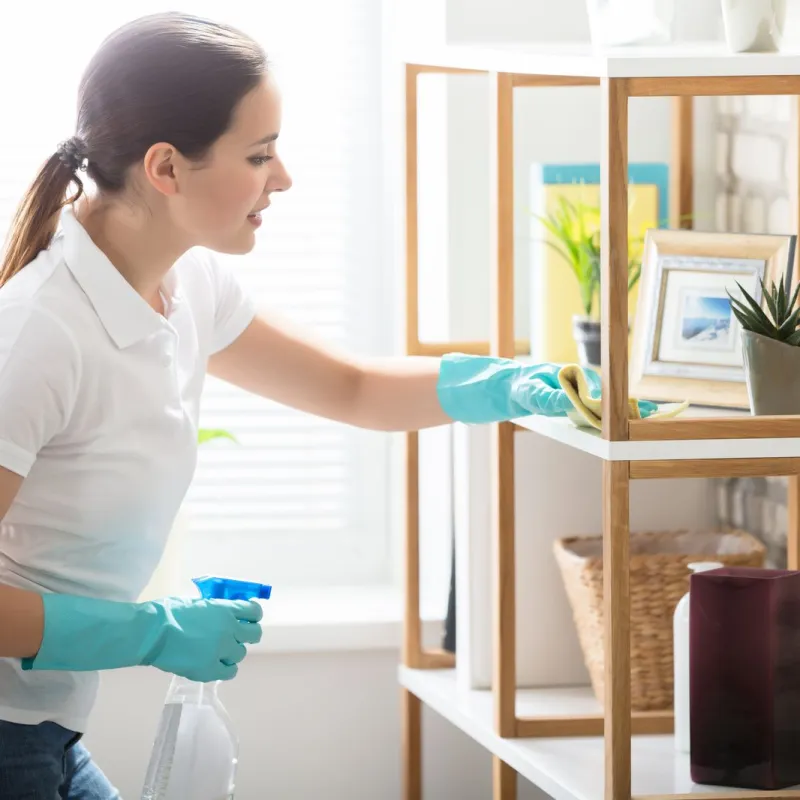 Book your deeper
clean today
Find Your MaidPro!

Choose Your Condo Cleaning Frequency
At MaidPro, we won't lock you into a contract with a strict condo cleaning schedule. Instead, we offer customizable, flexible cleaning plans that meet your individual needs.
We do have Recurring Cleaning plans for those who know they want their condo cleaned on a specific schedule. Choose from our most popular cleaning frequencies:

Weekly Condo Cleaning Services
You've got a lot on your plate. Work, kids, hobbies - The list of places to be and things to get done is endless. Why not take "Clean the condo" off that to-do list permanently?

Our weekly condo cleaning services give you that clean-space feeling every single week without you having to lift a finger. From dusted furniture to swept floors, you get the satisfaction of a clean space where you can relax.

And just because you've signed up for our weekly cleaning services doesn't mean you're stuck with a specific day every week with no flexibility. Shift your cleaning day, add another clean when you've got guests, or skip entire weeks if you'll be out of town. Just ask!

Biweekly Condo Cleaning Services
Our biweekly condo cleaning services are our most popular for a reason. They give you the consistency of regular cleaning without the need to have someone come in every week. You'll get your showers scrubbed and your floors mopped, leaving you to do nothing but enjoy the clean!

Monthly Condo Cleaning Services
If you feel that you've got a handle on keeping your condo in good condition most of the time, but you'd like someone to handle the deeper tasks on a regular basis, our monthly condo cleaning services are perfect for you. We take care of the really dirty work!

And if you're expecting guests or you just want a touch-up clean once in a while, our PROs can come anytime you want!
No Contracts.
No Hassle.
At MaidPro, you get the regular condo cleaning frequency you want without having to sign a contract. Get your space cleaned as often - or as little - as you want. No problem!