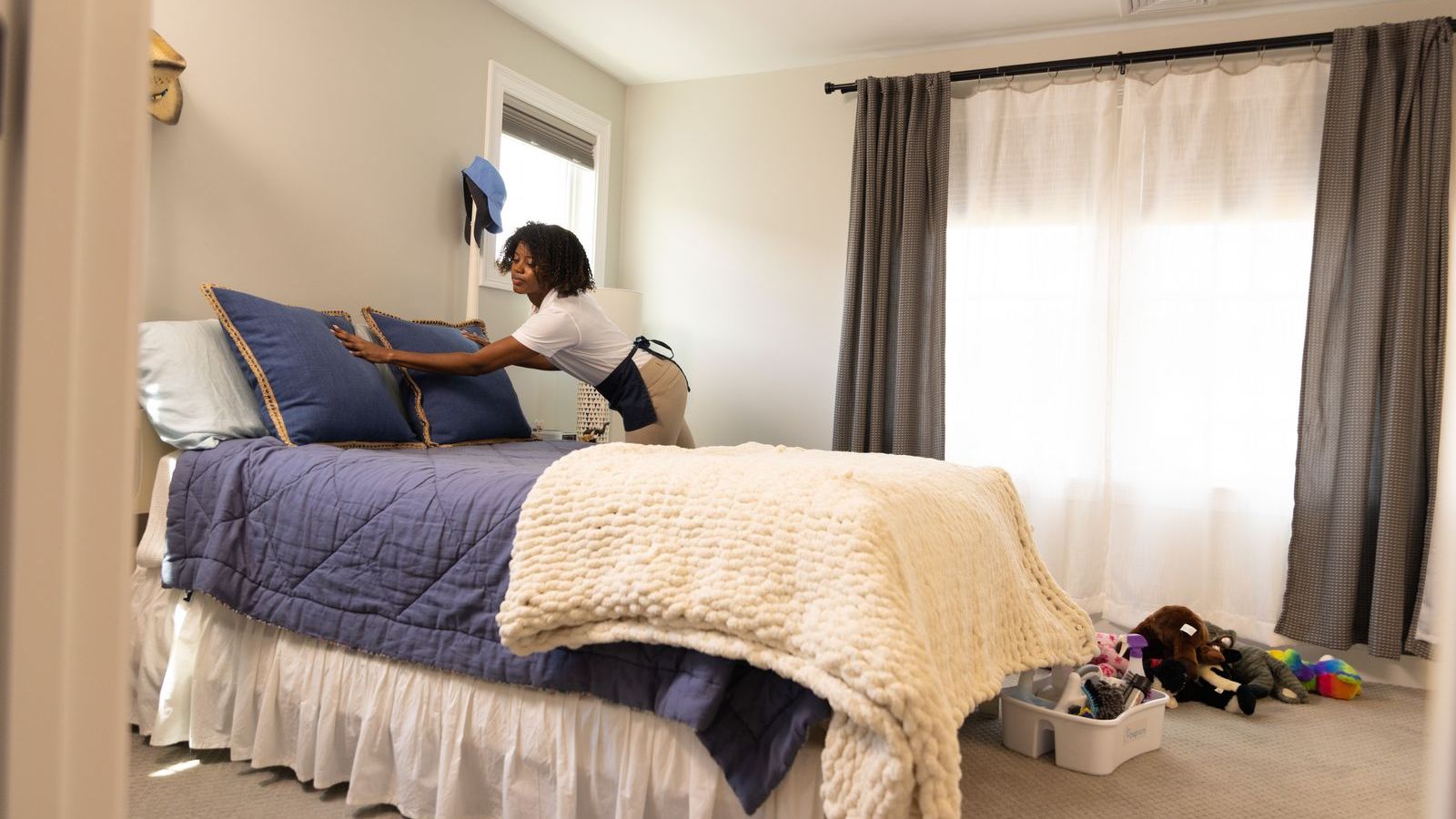 Professional House Cleaning
Clean House. No Hassle.
Monday morning, you leave for work with your home in a good spot. The dishes are done, floors are vacuumed, and the toilets are clean. But by Wednesday, you can't tell you ever spent your weekend cleaning!
What if you could have that freshly cleaned feeling whenever you wanted it, even mid-week?
When you work with MaidPro, you get your home cleaned - your way - even when you're at work. Our 49-Point Checklist guides everything we do, but we work with you to ensure your home is cleaned just how you like it. Our PROs can come as often as you'd like, allowing you to breathe a sigh of relief knowing that your home is cleaned to your specifications.
All of our regular housekeeping services include regularly cleaning the main areas of your home, including:
We also offer Add-on Cleaning Services for those times you need your appliance interiors cleaned or dishes washed.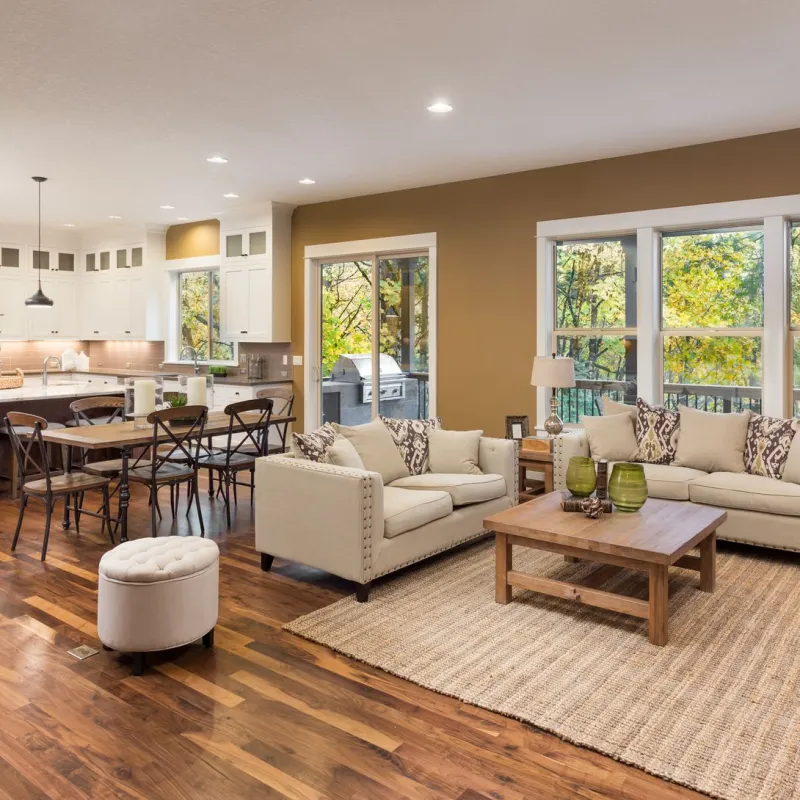 Book your deeper
clean today
Find Your MaidPro!

Choose Your House Cleaning Frequency
At MaidPro, we don't make you sign a contract locking you into how often you get your house cleaned. Instead, we offer you flexible, customizable solutions to meet your needs.
However, we do offer Recurring Cleaning plans for those who know they want their home cleaned on a specific schedule. Choose from our most popular cleaning frequencies:

Weekly House Cleaning Services
You're busy, and your home reflects that. From dusty shelves to toothpaste-covered sinks, your home could use some care and attention on a regular basis. That's where our weekly house cleaning comes in.
You get the satisfaction of a clean home every week without any of the work. Our weekly cleans are great for busy families, those who often have visitors, or anyone who just wants their house cleaned on a regular basis.
Just because we have you scheduled for a weekly clean doesn't mean you're locked into that schedule forever. If you'll be on vacation and need to skip a week, or you'd rather have us come on Thursday one week instead of Wednesday, we can do that!

Biweekly House Cleaning Services
If weekly housekeeping services are a little too much for you, but you still like the idea of regular help, our biweekly cleaning services may be just right for you. Get your floors mopped and showers scrubbed for a clean home without having someone come in every week.
This is our most popular house cleaning frequency for a reason!

Monthly House Cleaning Services
Maybe you are great at picking up and vacuuming on a regular basis, but you really don't like cleaning toilets. That's OK! Our monthly house cleaning services are perfect for you.
And if you are hosting for the holidays or you just want a touch-up between scheduled cleans, you've got the flexibility to have our PROs come in anytime you need them!

No Contract?
No Problem.
At MaidPro, we don't make you sign a contract that locks you into a specific house cleaning schedule. You can start out with a Deep Clean and transition to biweekly cleaning if you choose, or go the other way. All that matters to us is that you get the clean you want, each and every time we visit.