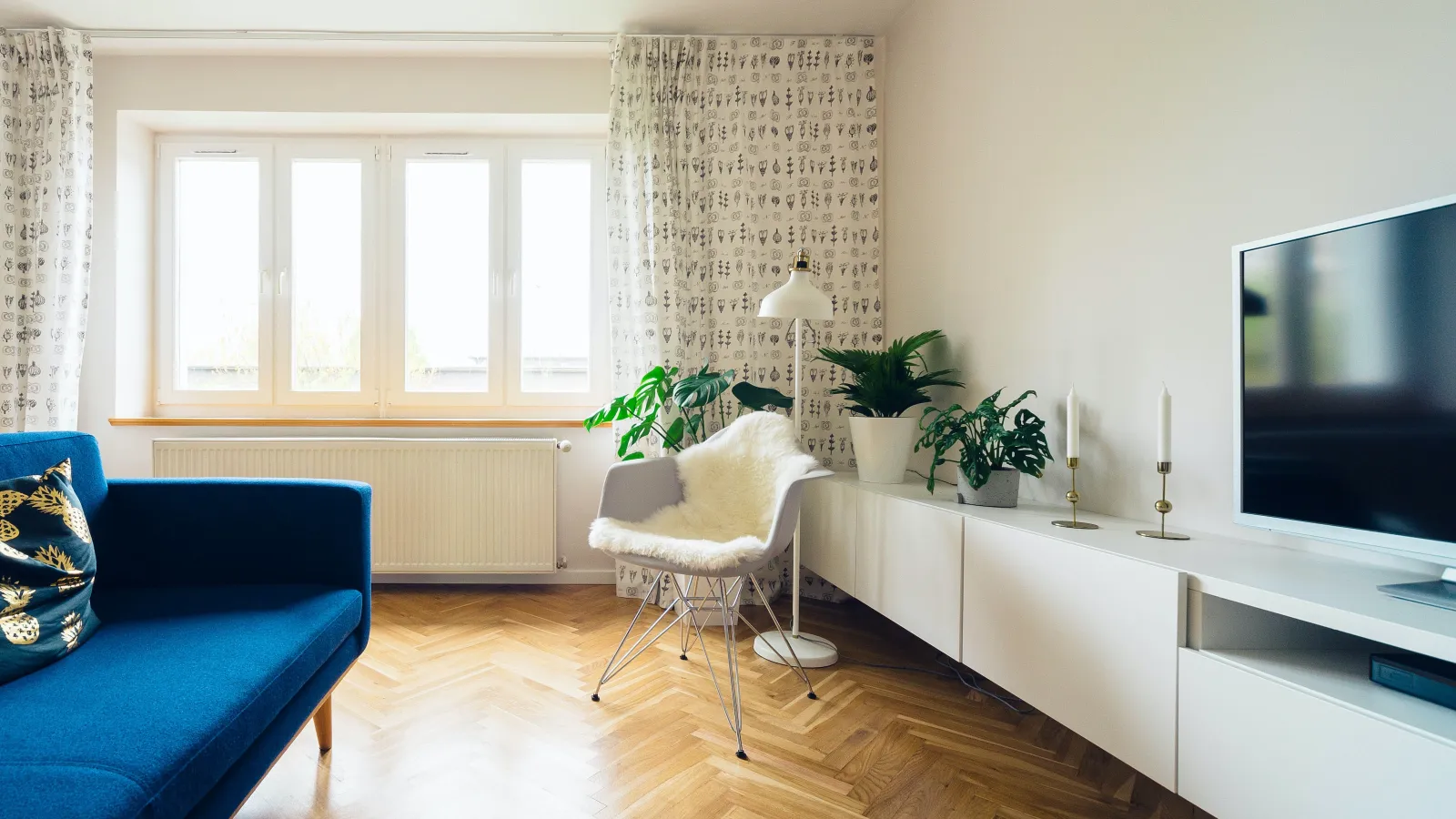 Frequently Asked Questions
Your Clean. Your Schedule.
We know it can be a little stressful preparing for your first professional house cleaning. That's why we've compiled this list of Frequently Asked Questions to hopefully give you some guidance.
If one of your questions isn't on this list, feel free to reach out to your local MaidPro to ask!
Frequently Asked Questions
Q
Who will be cleaning my home?
A
MaidPro is very careful to select, vet, and train every one of our PROs. You're getting only the best housekeeping professionals around, employed, bonded and insured by MaidPro.

Q
What should I do before MaidPro arrives?
A
No need to run the vacuum before we arrive - that's what you hire us for! However, for the most efficient and effective clean, we ask that you please pick up any toys, clothing, or trash before we arrive. Also, make sure your pets are somewhere comfortable so we don't disrupt their peace.
For more information on what we need from you to help make our clean a success, visit our Before & After Your Clean page.
Q
Do I need to be home for you to come clean my house?
A
No. Our PROs work on a typical work week schedule, and most of our clients are gone when we arrive. In these cases, we're provided a spare key or a door or garage code so we can let ourselves in and lock up when we're done.

Q
What if something's damaged during a clean?
A
At MaidPro, we treat each home we clean with the strictest care and respect. If something happens to break while we're cleaning, we do our best to repair or replace the item. All our PROs are fully insured, so you can file any necessary and appropriate claims.
Q
What if something's missed?
A
We work hard to ensure that your home receives the most consistent clean every time we visit. During your first consultation, we will work with you to determine if there are any specialized needs that fall outside our 49-Point Checklist. And, you can always add special requests by contacting your PRO prior to service.
If you return home and discover something essential was missed, contact your PRO. We'll take care of it as part of our PRO Clean Guarantee.
Q
What happens if someone's injured in my home?
A
MaidPro is fully licensed and insured, as are all our PROs. This allows us to provide you with a worry-free clean. If one of our PROs gets injured on your property, the insurance we provide will cover the claim.
Q
Do I need to provide your team with my own cleaning equipment or supplies?
A
No. We arrive with everything we need to get your home sparkling, and we take all our supplies and equipment with us when we leave.
If you have preferences in regards to the cleaning products and equipment we use, please let us know. We will do our best to accommodate your request.
Q
What if I need to reschedule a clean?
A
We understand things happen and you may not be able to keep your scheduled clean - That's OK! Just please let us know a minimum of 2 business days in advance of your appointment and we'll do our best to shift your schedule.
If we receive less than 2 business days' notice or we cannot access your home, MaidPro will charge you the full price of your cleaning.
When rescheduling or canceling your cleaning, please contact your local MaidPro's office manager, not your PROs.
Q
What if my scheduled clean falls on a holiday?
A
If your regularly scheduled cleaning appointment falls on a holiday, we'll reach out to you to reschedule.
Q
Can I provide my PROs with special instructions?
A
Yes - we encourage it! Your preferences help us give you the clean your home deserves.
We do ask that you communicate your special requests - one-time or regular - directly to your local MaidPro office rather than your PROs. This allows us to note this information in your file so anyone who visits your home knows your preferences.
Q
How often can you clean my home?
A
MaidPro is happy to offer cleaning once a week, every other week, or once a month depending on your individual cleaning needs. You can also request one-time maid service, such as for special events, moving in or out of a home, hosting a holiday, or almost any other reason.
Since we work on a contract-free basis, you can update or change your cleaning frequency to fit your individual budget, schedule, and cleaning needs.
Q
Do you always send the same team?
A
We believe that the key to ensuring you get the clean you want is to send the same team every time you receive service. If a member of your team is unavailable during your scheduled clean, we do our best to find the most suitable replacement.
All our PROs undergo extensive training, so they will all provide a consistent, thorough quality of work.
Q
Do your PROs accept tips?
A
While tips are not expected, our PROs are allowed to accept them.
Some of our clients prefer to tip a little at the end of each service, while others offer a large tip at the end of the year. Of course, any tip at any time is greatly appreciated.
Q
Can pets be home during a cleaning?
A
Yes - we love all kinds of pets! If your pet is aggressive in any way, however, we do recommend that you leave them outside or in a gated area to ensure the safety of our PROs.
If you will not be home when we arrive, please let us know how to appropriately handle cleaning around your pet.
We did not find your search. Please try another entry.