MaidPro Lehigh Valley
Connect with us
2906 William Penn Hwy #102
Easton, PA 18045
Easton
House Cleaning Services
At MaidPro of Easton, PA, house cleaning is our expertise. We've been cleaning single family homes, apartments, townhouses and condos of all sizes in Easton for many years and have several cleaning awards. If you are looking for a reputable house cleaning company for your home, we would love to discuss your cleaning needs.
Easton, PA has seen large growth over the years and people just don't have the time to clean their homes. That is why we have decided to bring MaidPro, the premier house cleaning service, to the area. Our goal is to provide our clients with a top notch house cleaning experience that is second to none.
We expect to earn your trust with every cleaning service you receive, therefore, we don't require a signed contract. Just provide us with two business days notice should you need to reschedule a cleaning. Our cleaning services are guaranteed and if you are ever dissatisfied, simply call within twenty four hours of your cleaning and we will re-clean the area for free.
If cleaning your home is taking away from valuable time you could be spending with your family or friends, contact MaidPro. Our house cleaning professionals are ready to serve you in Easton, PA!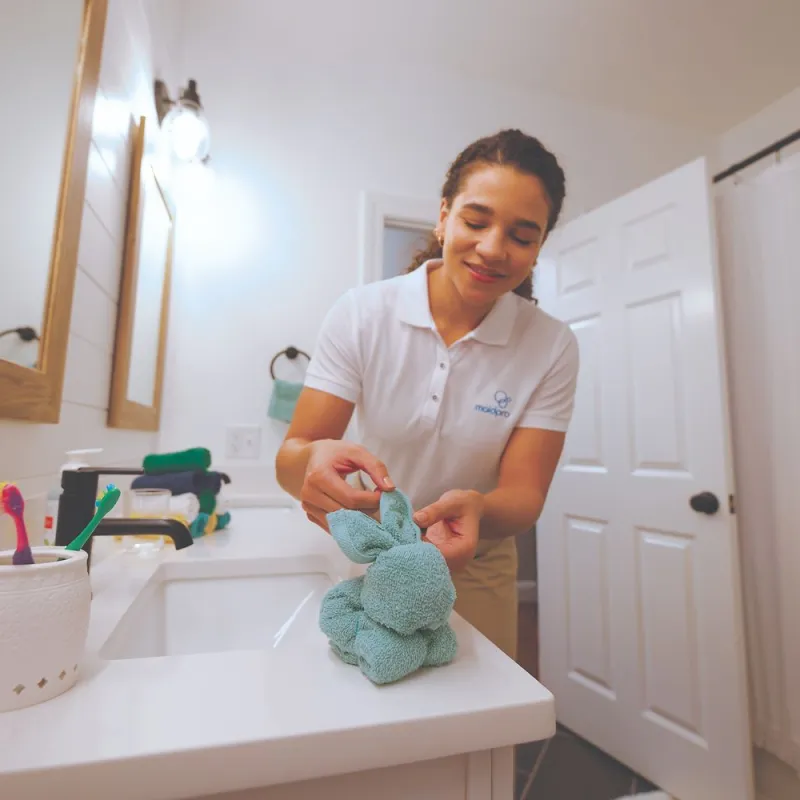 Awards & Recognition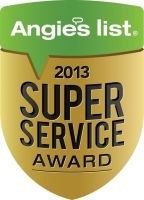 What Our
Customers Have To Say
I got a deep clean of my kitchen, bathrooms, and basement. MaidPro did a wonderful job!
Rebecca
Have to say this service is amazing. I own a German Shepard and the floor had NO dog hair on it after they came to see us!
William
MaidPro does a fantastic job cleaning my home! Knowing they are cleaning my house takes a huge weight off of my shoulders and I know they will always leave the house looking and smelling great! ...
Maria
While they may be more pricey than other services, they're well worth it!! Great job…
Anna
My pro Mara did a great job on 5/9/23. Great company with great people. Would highly recomend.
Alan
Thanks to Iryna at MaidPro my house is finally clean! I am very impressed with the results and attention to detail. I have had cleaning services by others in the past but was not satisfied. I am...
Karen
Maid pro has been keeping our home sparkling for about ten years now and we are very pleased with the service and with our Pro, Natalia. She always gets the job done, works hard and has a very...
RFL
I so appreciate Sandra's biweekly cleaning of my home. Her work is truly amazing and above my expectations. The owners have excellent communication with me before and after the cleaning service. I...
Jill
Yaritza does an excellent job very pleased with her and the company!
Jennifer
I am always thrilled! Sandra is outstanding and very talented!
Lori
I have had the pleasure of Rosario coming to clean my house. She is so polite and nice AND she does an amazing job. My house always looks beautiful when she comes. She is just absolutely fantastic
Bri
Extremely professional. Will definitely use again
Rudy
Maidpro is awesome! Always prompt and goes above and beyond with their cleaning. Sandra does an amazing job and is always professional. We'll recommend their service to anyone!
Richard
Promotions
$100 Off
$40 off 1st, $30 off 3rd and $30 off 5th clean
Offer for new recurring clients only. Not valid with any other offer.
Free Refrigerator Cleaning
Add refrigerator clean to any recurring service.
Valid offer for recurring clients only. Limited one time use per customer.
Your home, cleaned just
The way you like it
At MaidPro, we customize our service to meet your needs and budget. We offer a full range of house cleaning services and use a 49-Point Checklist™ to guarantee your home is cleaned correctly, every time. Kitchens, bathrooms, floors and dusting are our specialties. Beyond that, we focus on areas of your home selected by you.

Professional cleaning service, with a personal touch
We know and trust our MaidPro employees on a personal and professional level. Our cleaning PROs undergo thorough background checks prior to employment and are bonded and insured. They also receive extensive maid service training to reinforce the skills needed to clean to the highest standards—yours! And while we strive to help our employees work to their greatest ability, we also make sure to have fun. Because when you love what you do, it shows in your work.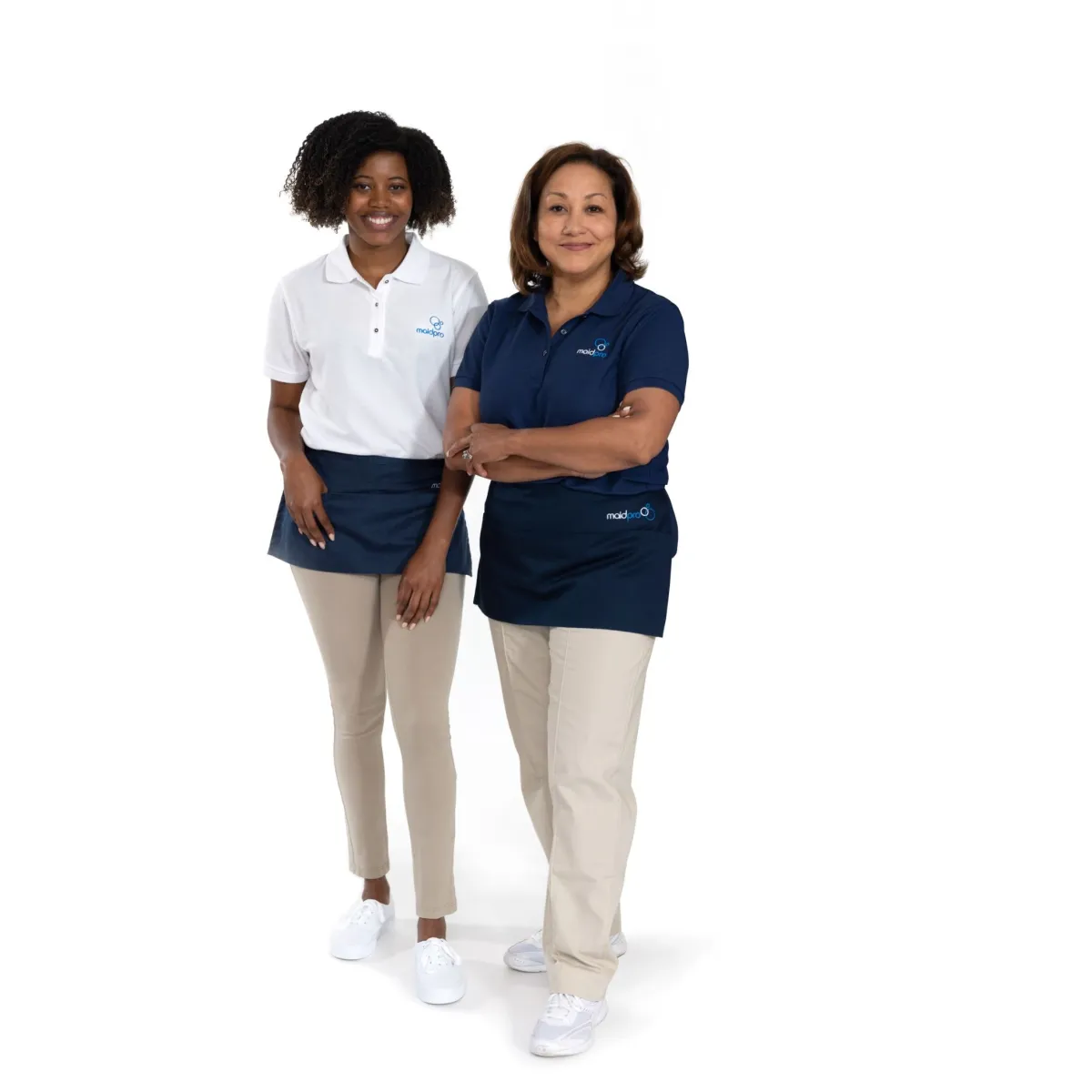 Book your deeper
clean today
MaidPro Lehigh Valley
House Cleaning Services
Home Cleaning
Whether you need weekly, bi-weekly, monthly or one-time cleaning, it's time to discover the magic of MaidPro. Your home will be cleaned to your highest expectations by trained professionals at surprisingly affordable rates.
With most of our customers we follow our 49-Point Checklist™, carefully cleaning the entire home, paying special attention to bathrooms and kitchens, floors and dusting. We don't just make the beds, we also clean underneath them. We'll vacuum, polish, and scrub our way through your house until everything is cleaned just the way you want it.
Need something done that you don't see on our 49-Point Checklist™? Need us to pay special attention to one area of your house? We're happy to customize a cleaning plan to suit your specific needs, or add special instructions whenever you need that something extra. MaidPro's services are built around you: your home and your priorities. We take pride in providing cleaning services that match your needs and your budget.
Oven Cleaning
Don't want to get on your hands and knees and scrub the inside of that oven? Don't! Your cleaning PRO will make sure every inch is sparkling and mess-free.
Want to add on this service? Just contact your local MaidPro office and let them know you want this cooking machine spotless for your next meal.
Fridge Cleaning
It's amazing how something that just holds your yummy food can get so, well, icky. No matter the size of the mess, rest assured, your edibles will be living in squeaky clean bliss. Want to add on this service?
Just contact your local MaidPro office and let them know you want this chilly box spotless for your next grocery run.