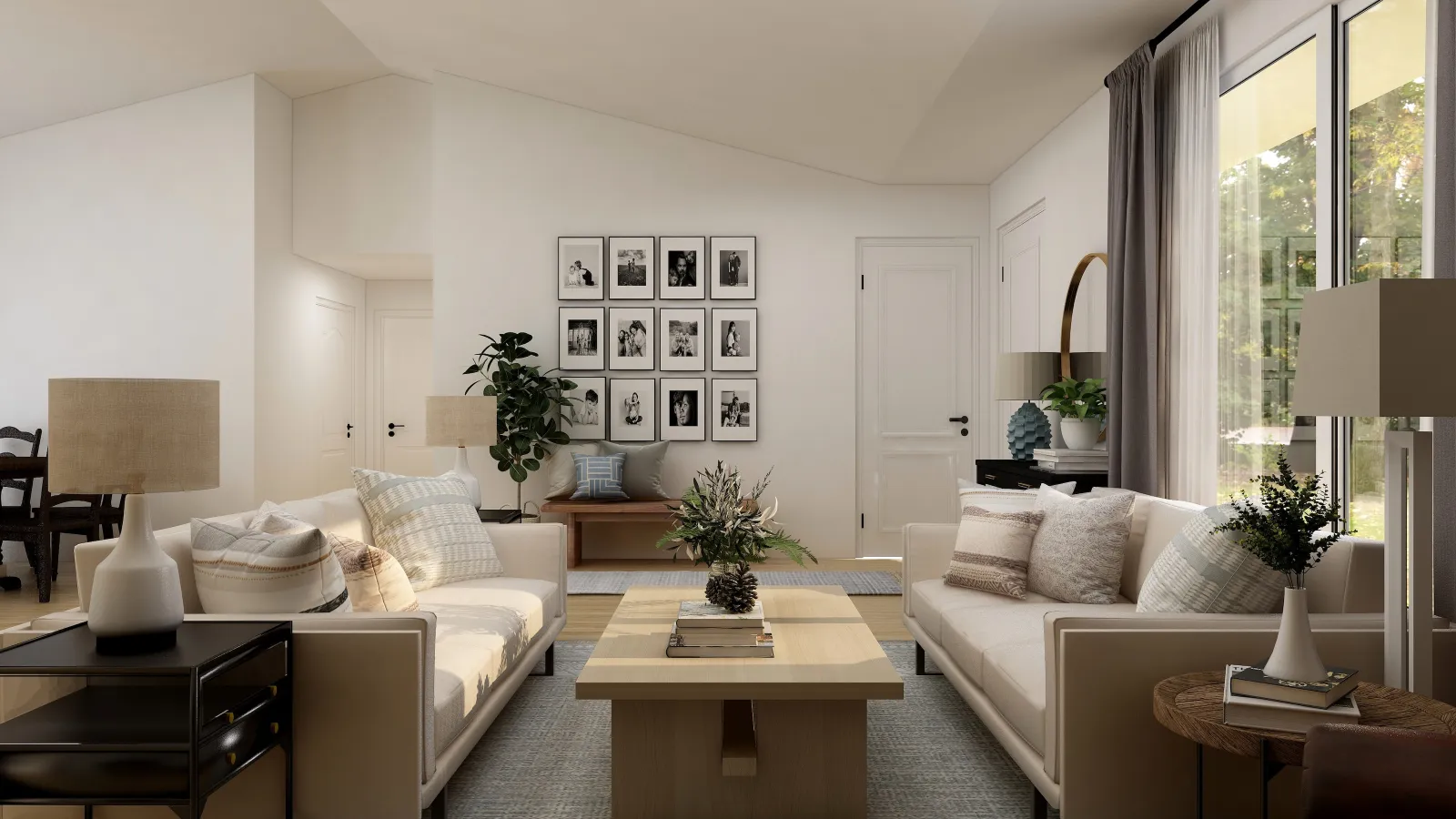 Deep Cleaning of Living Areas

Dirty Home? Deep Clean.

Just because you don't cook or take showers in the living spaces of your home - living room, playroom, home office, and the like - doesn't mean these areas don't get dirty. Sweeping away the surface dirt and dust on a regular basis is great, but sometimes you need some extra time, attention, and elbow grease.
That's where MaidPro comes in. With our Deep Cleaning services, you get your living spaces sparkling without ever having to lift a finger.
Guided by our 49-Point Checklist, our PROs work hard to get into every nook and corner, rooting out dirt and dust that's hiding in plain sight. You get the peace of mind knowing your home is in good hands!
Book your deeper
clean today
Find Your MaidPro!

All our living area cleaning services include everything you'd expect, and more, such as:
Upholstered furniture vacuumed
Cushions and pillows fluffed and straightened
Ceiling fans dusted (height restrictions apply)
Lamps cleaned and lampshades dusted
Furniture dusted, including top, front, and underneath
Picture frames dusted
Fingerprints removed from all woodwork, door frames, and switch plates
Hardwood floors vacuumed and/or washed
Tile floors vacuumed and/or washed
Carpets vacuumed
Windowsills cleaned
Baseboards dusted
General straightening completed
Trash emptied
If your space has special needs, such as pianos that need careful dusting or antiques you'd rather us not move, let us know! Your PROs will be happy to work to accommodate your needs and give you the clean you deserve.
Whether you're just moving into a home that needs some extra TLC or you're gearing up to host a baby shower, MaidPro has you covered. You get the satisfaction of a thoroughly clean home without any of the work!