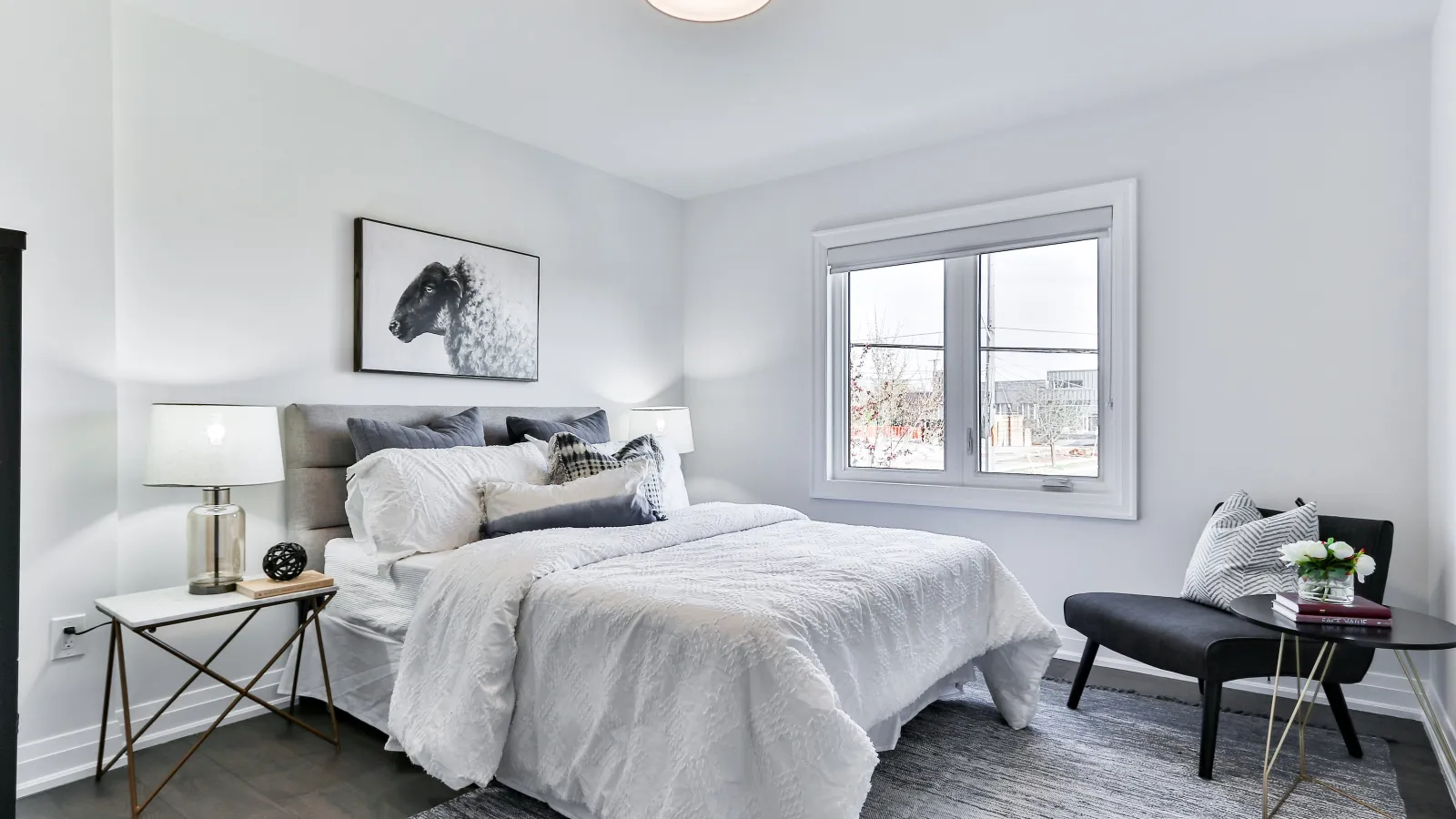 Deep Cleaning of Sleeping Areas

Dirty Bedrooms? Deep Clean.

Whether you only have one bedroom or a whole bunch of them, keeping the areas where you rest your head at night clean and fresh can be a challenge. Sure, you can put away the laundry and vacuum the floors on a regular basis, but that isn't always enough to root out the dust bunnies that hide beneath your furniture.
With MaidPro, you can get the light, airy feeling of a freshly clean bedroom without having to do any of the work. Our Deep Cleaning services get in every corner and crevice, rooting out hidden dust and dirt to refresh your space.
Guided by our 49-Point Checklist, your PROs will dust, sweep, and scrub their way to shining sleeping areas, giving you the confidence you're getting a thorough, deep clean every time.
Book your deeper
clean today
Find Your MaidPro!

All our sleeping areas cleaning services include all the tasks you'd expect, and then some, such as:
Beds made
Lamps cleaned and lampshades dusted
Furniture dusted, including top, front, and underneath
Picture frames dusted
Fingerprints removed from all woodwork, door frames, and switch plates
Baseboards dusted
Windowsills cleaned
Floors vacuumed and/or washed
Trash emptied
Mirrors cleaned
General straightening completed
If you have a special request for one or more of your sleeping spaces, just let us know. Your PROs will work to accommodate your needs and give you the clean you deserve.
Whether you're getting ready for the change of seasons or you're sprucing up those guest bedrooms in expectation of holiday visitors, MaidPro can help. You get the deep clean you can trust without the hassle of doing it yourself.