Connect with us
2411B Memorial Drive SE
Atlanta, GA 30317
East Atlanta
House Cleaning Services
When you're looking for maid services in East Atlanta, GA look at MaidPro. We're making Georgie shine, one house at a time, serving the entire East Atlanta area. MaidPro is East Atlanta's premier cleaning service. Whether you want weekly, bi-weekly or just a one-time house cleaning, we'll design your maid service around your needs. We understand that hiring a maid service can be a big decision, and we will work with you to ensure your hot spots are cleaned the way you want them done, on time, every time.
MaidPro of East Atlanta is locally owned and operated. In addition to East Atlanta, we service Avondale Estates, Decatur, Druid Hills, Kirkwood, Virginia Highlands, East Lake, Morningside, Belvedere Park and Candler Park. We are proud to stand behind MaidPro's 49-Point Checklist™ because it sets the standard for exceptional service, and acts as a tool to measure house cleaning quality. We hope to lift the spirits of local residents by providing unmatched house cleaning services.
Home Cleaning Service Areas for MaidPro East Atlanta

At MaidPro East Atlanta, creating clean houses are our priority. We are located in East Atlanta, GA and deliver personalized cleaning services to:
Whether you want shiny floors in Brookhaven or sparkling bathrooms in Morningside, just call us for all your East Atlanta area residential cleaning needs!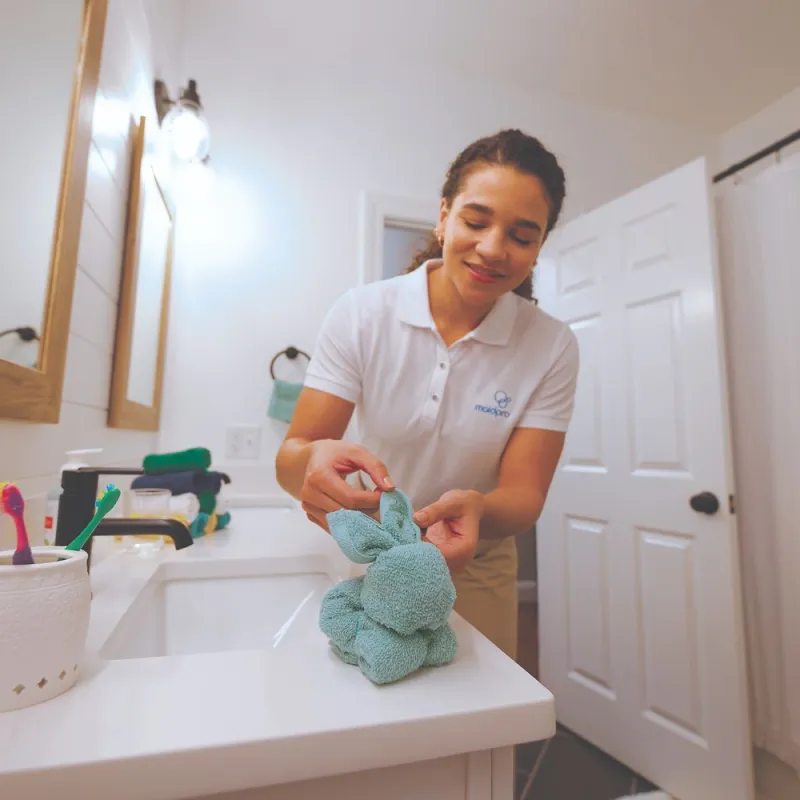 MaidPro East Atlanta, GA
House Cleaning Services
Home Cleaning
Whether you need weekly, bi-weekly, monthly or one-time cleaning, it's time to discover the magic of MaidPro. Your home will be cleaned to your highest expectations by trained professionals at surprisingly affordable rates.
With most of our customers we follow our 49-Point Checklist™, carefully cleaning the entire home, paying special attention to bathrooms and kitchens, floors and dusting. We don't just make the beds, we also clean underneath them. We'll vacuum, polish, and scrub our way through your house until everything is cleaned just the way you want it.
Need something done that you don't see on our 49-Point Checklist™? Need us to pay special attention to one area of your house? We're happy to customize a cleaning plan to suit your specific needs, or add special instructions whenever you need that something extra. MaidPro's services are built around you: your home and your priorities. We take pride in providing cleaning services that match your needs and your budget.
Oven Cleaning
Don't want to get on your hands and knees and scrub the inside of that oven? Don't! Your cleaning PRO will make sure every inch is sparkling and mess-free.
Want to add on this service? Just contact your local MaidPro office and let them know you want this cooking machine spotless for your next meal.
Fridge Cleaning
It's amazing how something that just holds your yummy food can get so, well, icky. No matter the size of the mess, rest assured, your edibles will be living in squeaky clean bliss. Want to add on this service?
Just contact your local MaidPro office and let them know you want this chilly box spotless for your next grocery run.

What Our
Customers Have To Say
After my first cleaning, I immediately signed up for reoccurring service, and it has been fantastic. The non-toxic cleaning supplies smell fresh without bothering my allergies, and I'm incredibly...
Lauren
Let metellyousomething! The way they left the apartment with no nook unturned, smelling like somebody's good lavender after one of those ole school early morning Saturday clean ups! Genevieve...
NJW
Zack and his team are responsive, communicative, and professional. They always use my cleaning products for my floor and leave my whole condo sparkling. Tamika has done my last few appointments,...
Stephanie
Thanks you so much Ms.Savanah for your cleaning my home feels like a home very detailed and it's smells so welcoming when I come in ! Thanks you're awesome.
Alexise
Savannah cleaned my home she was punctual, professional and detailed. I would definitely recommend.
Jennifer
Very happy with MaidPro! Tamika does a great job!
Jennifer
They are best at what they do! Tamika did a wonderful job from every detail I requested she is so respectful my house smelled wonderful from all of their products they use I definitely recommend...
Angel
Tasha and Tamika did a great job with my first clean. Looking forward to my subsequent cleans!
Christen
The owner of the company is incredibly nice and super easy to talk to. They made sure to understand exactly what I needed and assured me that they would customize their services accordingly. Right...
Urvish
Very professional, house looks great after they are done!
Andrew
Great service, timely manner, very professional and great price!! Thanks so much!!
Marina
Very professional and courteous. Showed up on time and was very thorough with details on cleaning my apartment. Great experience all around.
Jessica
Savannah is a very detailed clearer and loves her job!!!
Genavieve
Was really impressed by the quality of the service, price and the warm and gracious customer service from Zack!
Lauren
Promotions
Save $75.00
Get $25.00 off your 1st, 3rd and 5th cleans.
New recurring customers only. Cannot be redeemed with other offers.
The MaidPro
49-Point Checklist™
No one knows your home better than you, and no one spends more time there. That's why, before we start cleaning, we always ask what areas you think need the most attention in your home. From there, we reference our 49-Point Checklist to ensure all of your home's likely trouble areas are fully taken care of.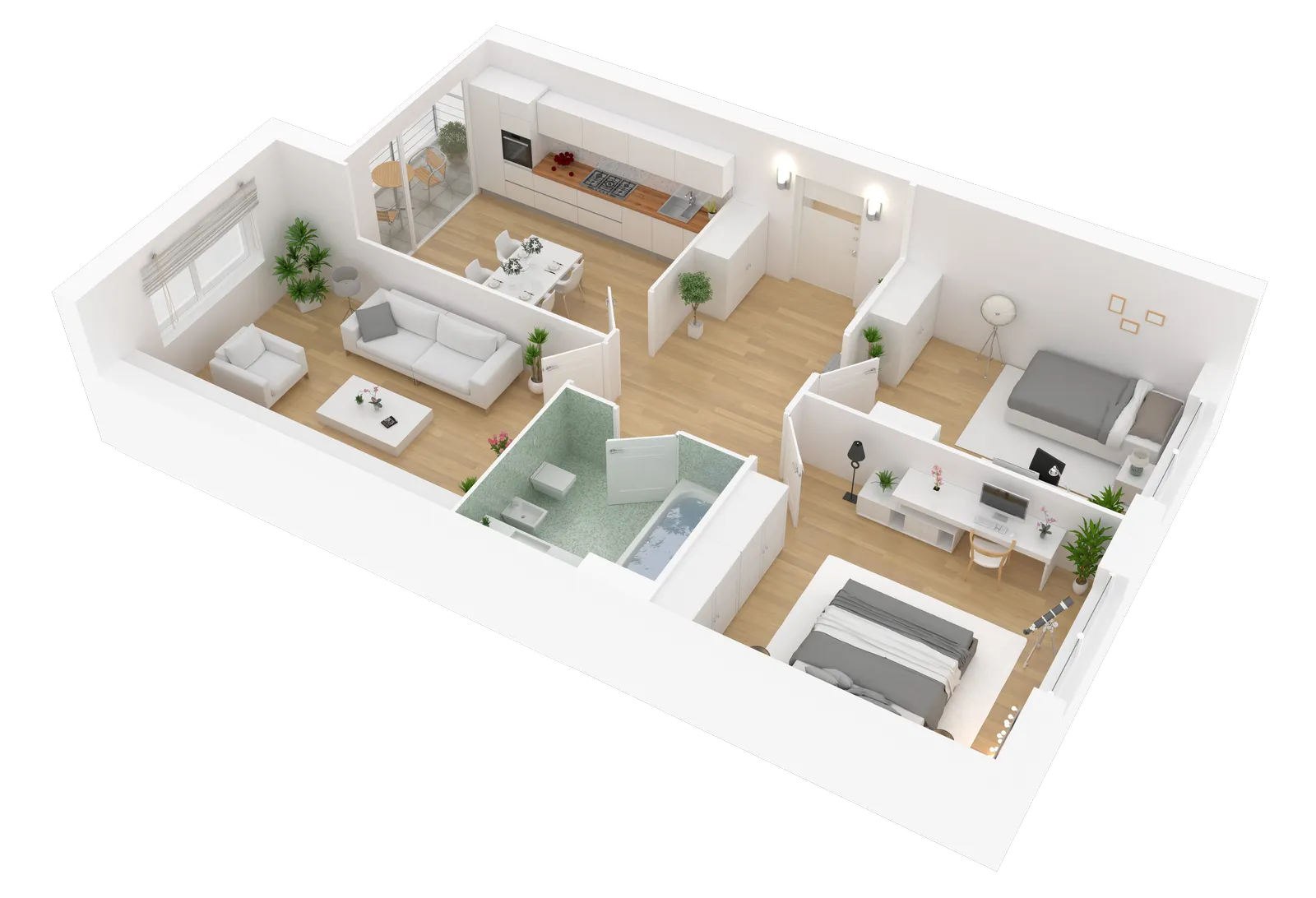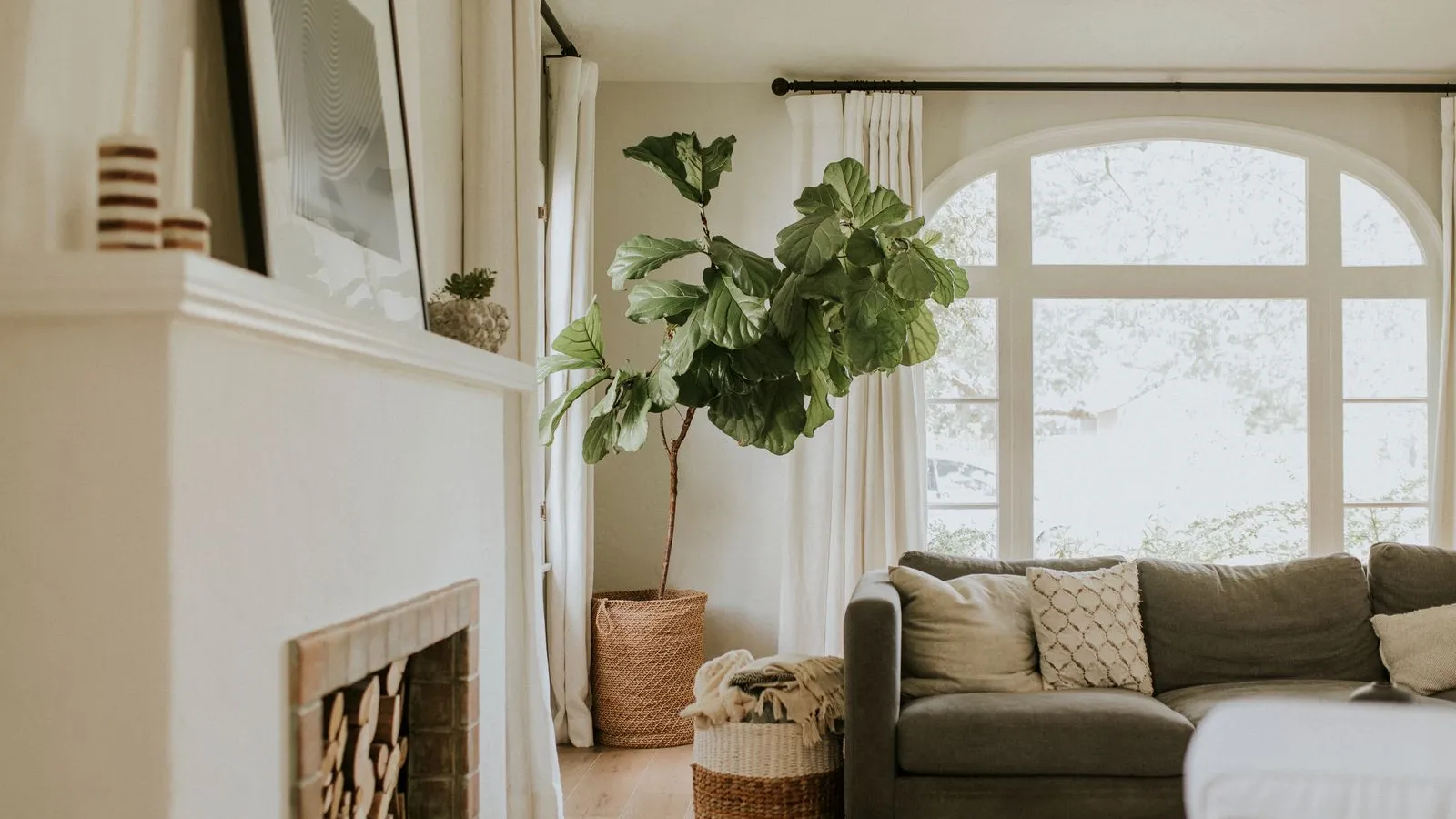 Living Areas
Upholstered furniture vacuumed

Cushions and pillows fluffed and straightened

Ceiling fans dusted (height restrictions apply)

Lamps cleaned and lampshades dusted

Picture frames dusted

Furniture dusted - on top, on front and underneath

Hardwood floors vacuumed and/or washed

Tile floors vacuumed and/or washed

Hallways and stairs vacuumed and/or washed

Carpets vacuumed

Windowsills cleaned (blinds dusted upon request)

Baseboards dusted

Fingerprints removed from all woodwork, doorframes and switch plates

Trash emptied

General straightening completed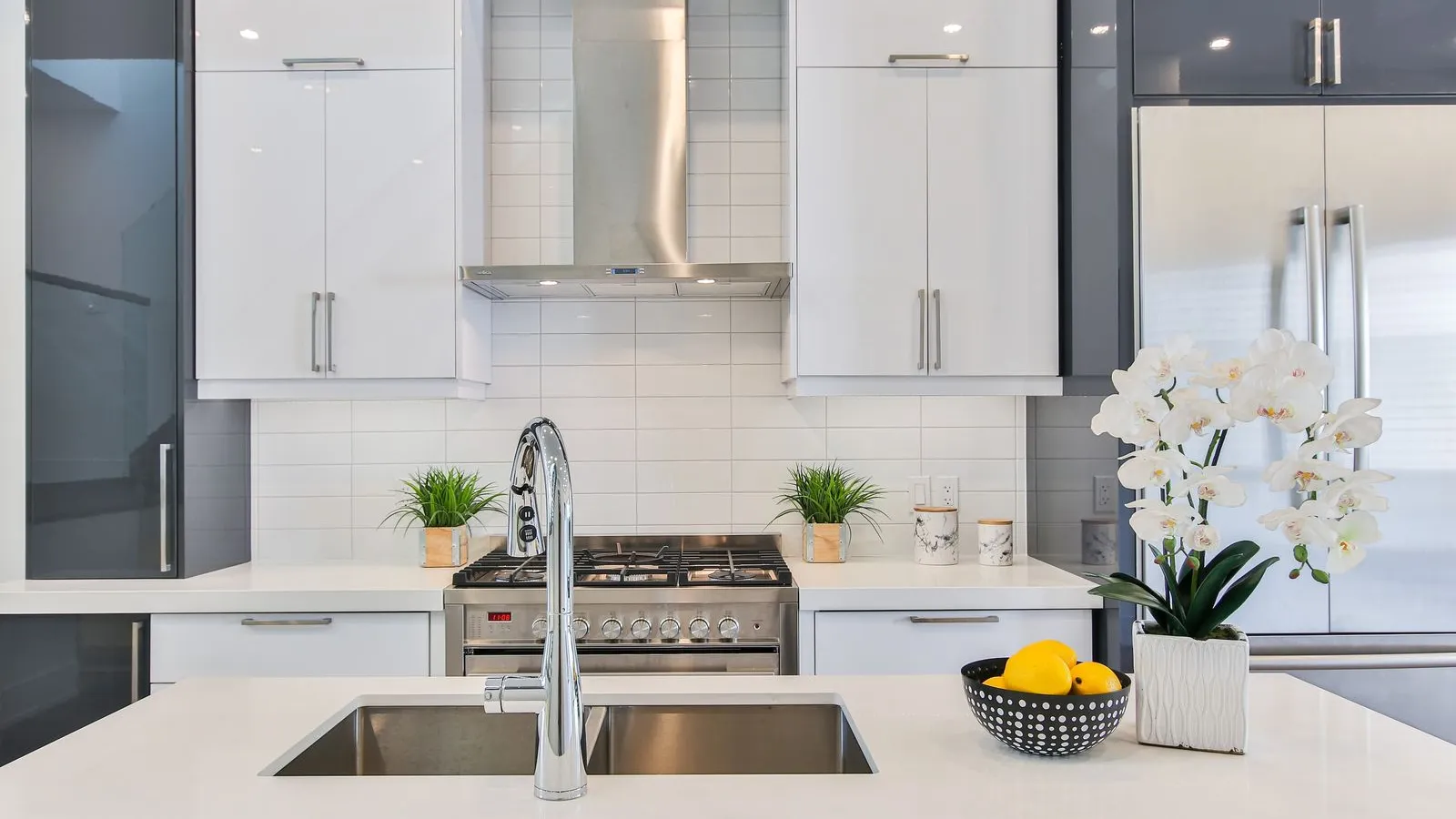 Kitchen
Appliance exteriors cleaned (interiors upon request)

Microwave exterior/interior cleaned

Tables and chairs cleaned

Countertops and backsplash disinfected (all items removed and replaced)

Cabinet fronts cleaned

Sinks scrubbed and disinfected (dishes upon request)

Floor vacuumed and/or washed

Windowsills cleaned (blinds dusted upon request)

Baseboards dusted

Fingerprints removed from all woodwork, doorframes and switch plates

Trash emptied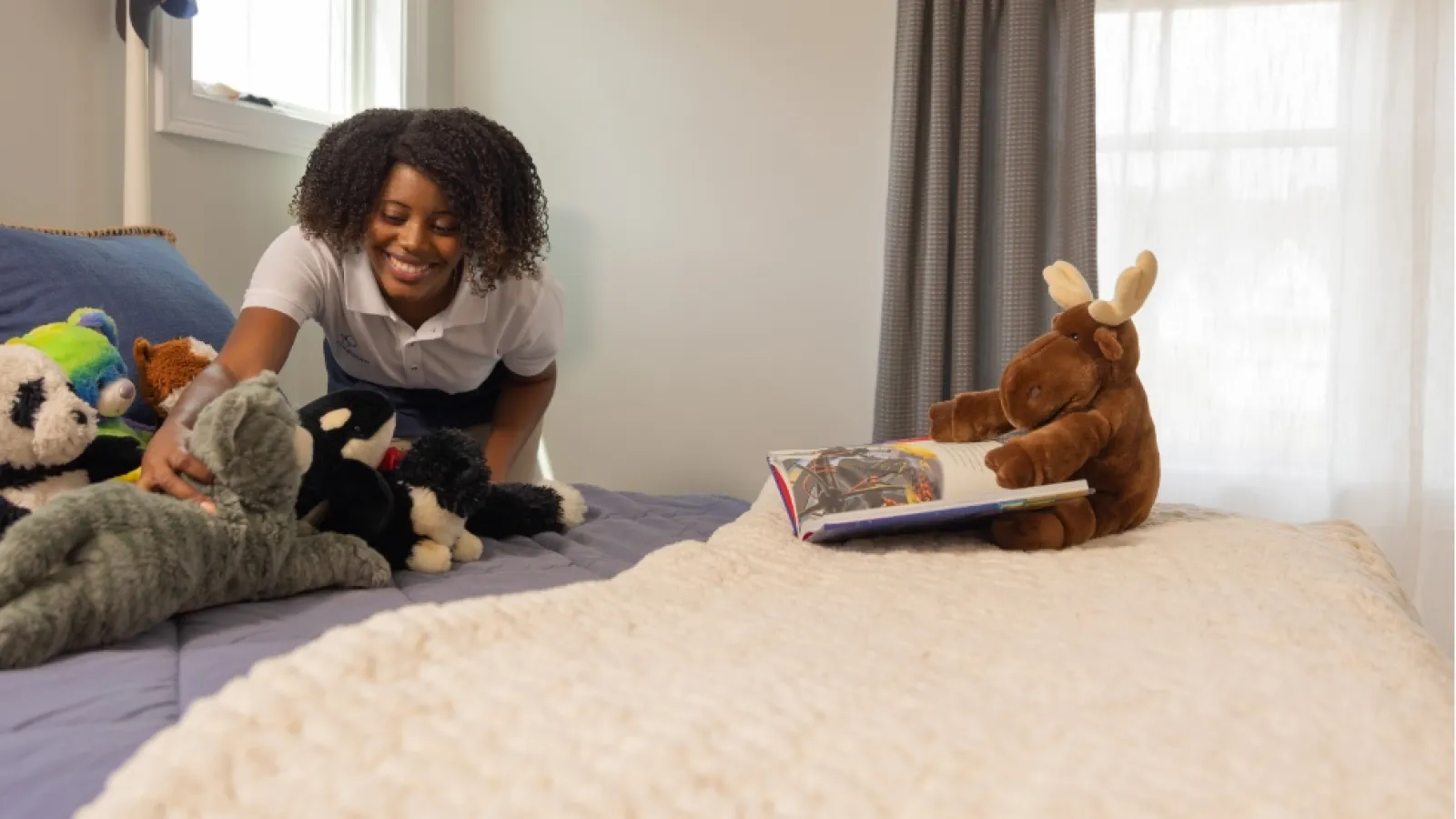 Bedrooms
Beds made (linens changed upon request)

Lamps cleaned and lampshades dusted

Picture frames dusted

Furniture dusted - top, front and underneath

Floors vacuumed and/or washed (under bed if accessible)

Windowsills cleaned (blinds dusted upon request)

Baseboards dusted

Fingerprints removed from all woodwork, doorframes and switch plates

Trash emptied

Mirrors cleaned

General straightening completed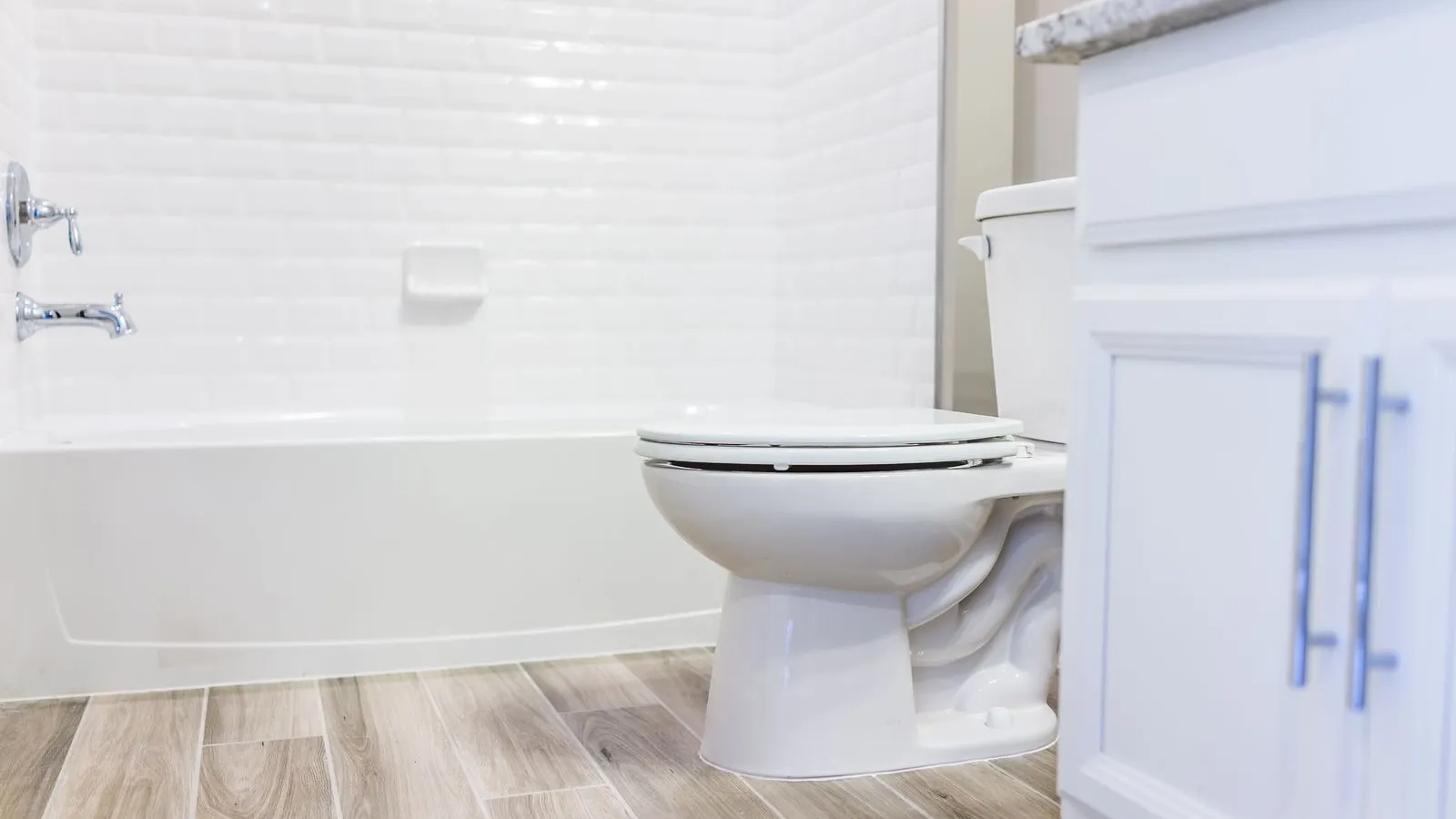 Bathrooms
Tub and shower tiles scrubbed, disinfected and rinsed

Toilets disinfected inside and out

Chrome fixtures cleaned and shined

Towels neatly hung and folded

Countertops disinfected (all items removed and replaced)

Cabinet front cleaned

Sinks scrubbed and disinfected

Floors vacuumed and/or washed

Windowsills cleaned (blinds dusted upon request)

Baseboards dusted

Trash emptied

Mirrors cleaned
MaidPro of East Atlanta: Cleaning Right, Every Time.
Looking for a reliable cleaning service near you? Look no further! MaidPro of East Atlanta, GA is your trusted partner in cleanliness. Our PROs are not only skilled, insured, and well-trained, but also passionate about making your home shine. With our state-of-the-art equipment and know-how, we make the cleaning process a breeze.
We get it—life is busy. That's why we offer flexible scheduling tailored to fit your lifestyle. Your convenience is our priority, and we aim to make your life simpler, one clean home at a time.
Our MaidPro PRO Promise
We're so sure you'll love our work that we offer the MaidPro PRO Promise. If something's not up to your standards, please let us know. We'll come back and make it right, no extra charge!
Our Cleaning Services
We offer a comprehensive suite of services designed to meet all your cleaning needs. Here's what you can expect:
Floor Care: We don't just clean; we make your floors gleam.
Dusting Delight: From your grandma's antique table to modern glass surfaces, we dust it all.
Flexible Scheduling Options: Choose from one-time cleans or recurring services, including weekly, bi-weekly, or monthly schedules, to suit your time and cleaning requirements.
Customizable, No-Contract Plans: Tailor your cleaning package to fit both your budget and specific cleaning needs, all without the constraint of a long-term contract.
Whether you need a one-time deep clean or regular maintenance, we've got you covered. Remember - our cleaning plans are customizable and contract-free, so you're always in control.
Ready to Experience the MaidPro Difference?
Why put off having a cleaner, happier home guided by our 49-point checklist? Reach out today and let MaidPro bring the sparkle back to your space.
Common Questions About Our Cleaning Service

Who will be cleaning my home?
MaidPro is very careful to select, vet, and train every one of our PROs. You're getting only the best housekeeping professionals around, employed, bonded and insured by MaidPro.
What should I do before MaidPro arrives?
No need to run the vacuum before we arrive - that's what you hire us for! However, for the most efficient and effective clean, we ask that you please pick up any toys, clothing, or trash before we arrive. Also, make sure your pets are somewhere comfortable so we don't disrupt their peace. For more information on what we need from you to help make our clean a success, visit our Before & After Your Clean page.
What if I need to reschedule a clean?
We understand things happen and you may not be able to keep your scheduled clean - That's OK! Just please let us know a minimum of 2 business days in advance of your appointment and we'll do our best to shift your schedule. When rescheduling or canceling your cleaning, please contact your local MaidPro.
Your home, cleaned just
The way you like it
At MaidPro, we customize our service to meet your needs and budget. We offer a full range of house cleaning services and use a 49-Point Checklist™ to guarantee your home is cleaned correctly, every time. Kitchens, bathrooms, floors and dusting are our specialties. Beyond that, we focus on areas of your home selected by you.

Professional cleaning service, with a personal touch
We know and trust our MaidPro employees on a personal and professional level. Our cleaning PROs undergo thorough background checks prior to employment and are bonded and insured. They also receive extensive maid service training to reinforce the skills needed to clean to the highest standards—yours! And while we strive to help our employees work to their greatest ability, we also make sure to have fun. Because when you love what you do, it shows in your work.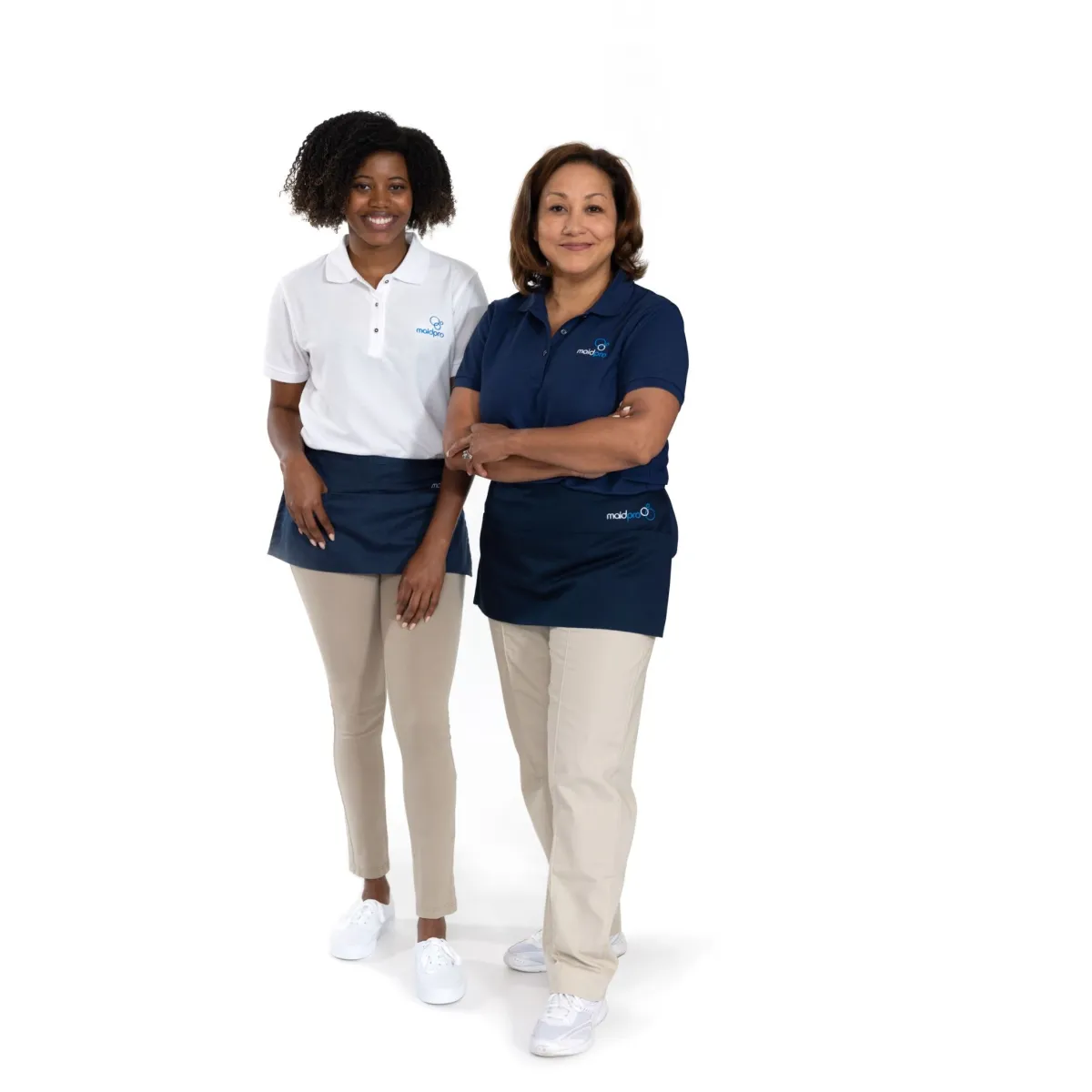 Book your deeper
clean today